Our People
The CIMI team is led by John C. Hazard, Jr., a second generation New Orleans native. John Jr. built CIMI alongside his father, Jack. Their passion, sincerity, family culture, and love of New Orleans permeates through the whole CIMI team. With a commitment to best-in-class service, we are known across the industry for our quick response and problem resolution. Our management team is easily accessible allowing us to be nimble and make decisions quickly. The financial advisors that work with us are supported by an experienced team of wholesalers each averaging 20+ years of experience. 
John Hazard is the co-founder and President of Capital Investment Management, Inc which is proudly based in John's home town of New Orleans. CIMI began in 1990 when John and his father Jack ran a proprietary annuity and retirement plan distribution company. At the request of a local New Orleans bank, CIMI was formed to assist the institution in distributing annuities to their depositors.  Today with more than $6 billion in total sales, CIMI has become one of the industry's finest boutique annuity marketing organizations in the banks, brokerage, and independent channels.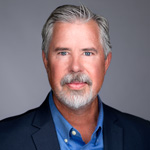 Ron DeBlanc
Chief Financial Officer, Managing Director 
Ron DeBlanc is the Chief Financial Officer for Capital Investment Management, Inc. and he is a Managing Director of the firm. Ron is a Louisiana native and has a B.S. degree in Finance from Louisiana State University (LSU).  Ron has been in the financial services industry for more than 33 years, where he previously served as the Finance Director/CFO of Capital One Financial Advisors and as the CFO Hibernia Investment Securities, LLC in New Orleans. Ron is a big fan of the LSU Tigers and an avid golfer, where you will find him on the course asking, "What's in your wallet?"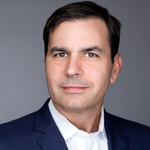 Jacques Carrere
Managing Director, Internal Wholesaler
Jacques Carrere is an Internal Wholesaler and Managing Director for Capital Investment Management, Inc. where he has worked for more than 12 years.  Jacques is a New Orleans native and is a graduate of Tulane University.  Jacques is an avid fisherman. He lives in New Orleans with his wife and two children.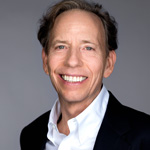 Claiborne Baird
Managing Director, Internal Wholesaler
Claiborne Baird has worked for Capital Investment Management, Inc. for over 17 years in the insurance wholesaling business and has worked in the insurance industry for over 20 years. He is a managing director of operations and is in the New Orleans office. Claiborne is a graduate of Tulane University.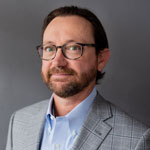 Mike Wayda
Managing Director, Regional Vice President
Southern Region
Mike Wayda has more than 27 years of industry experience as a wholesaler, financial advisor and bank investment sales manager. Mike lives in Shreveport, Louisiana and covers several states in the Southeast region including Tennessee, where he is a graduate and huge fan of the University of Tennessee. Go Vols!  When Mike is not traveling or busy in his Managing Director role with CIMI, he is on the golf course or tennis court.  Mike has two sons at the University of Arkansas and his wife is a school teacher.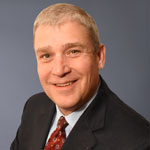 Tim Gayle
Regional Vice President
Southern Region
Tim Gayle has more than 25 years of industry experience where he has worked as a Financial Advisor, Investment Sales Manager and Annuity Wholesaler.  Tim is based in Birmingham and is a graduate of The University of Alabama Birmingham (UAB).  He enjoys traveling, outdoor adventures and fly fishing. Tim and his wife Kim have been married for 31 years and they have three children.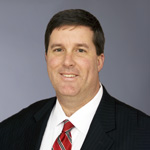 Chad Blankenhorn
Regional Vice President
Midwest Region
Chad Blankenhorn has more than 26 years of industry experience as both a financial advisor and wholesaler.  Chad's career as a wholesaler began with Planco/The Hartford where he worked as an external wholesaler. Chad's knowledge and experience with annuities, mutual funds and managed money products serve as a great resource for the financial consultants he covers in the Midwest region from his home in Ohio where he and his wife raise their five children. 
chadblankenhorn@cap-invest.com
IA, MO, IL, IN, MI, OH, KY, PA, WV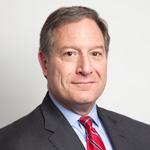 Douglas Karr
Regional Vice President
Southeast Region
Douglas Karr, MBA, CFP has 32 years of industry experience including his work as a financial advisor, sales manager, and wholesaler.  He has experience in bank, brokerage, independent and wire-house channels and is very knowledgeable in business building strategies. Douglas has a B.A. from The University of Georgia and an M.B.A. from Georgia State University.  He is a Certified Financial Planner (CFP).  His hobbies include pursuit of a 5th degree black belt in Choi Kwang Do and he is avid snow skier. Douglas has two grown sons and he lives in Marietta, Georgia where he covers the CIMI Southeast region including Georgia and Florida.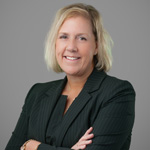 Sara Hudgens
Regional Vice President
Mid-South Region
Sara Hudgens has more than 20 years of industry experience as a wholesaler.  Sara began with Planco/ The Hartford and has been a familiar sight for advisors and consultants in the Carolinas.  Sara is a graduate of Syracuse University where she played on their tennis team.  Sara still plays tennis competitively but you will more likely find her cheering on her son during a variety of sporting events.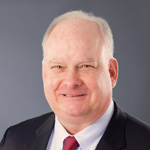 Sandy Jordan
Regional Vice President
Mid-South Region 
Sandy Jordan has more than 25 years of industry experience where he has worked as a financial advisor in Washington, D.C. and a wholesaler beginning with Planco/The Hartford covering territories in the Mid-Atlantic.  Sandy is based in Richmond and he is a graduate of Hampden-Sydney College in Virginia.  When he is not on business travel, he is at home with his wife Sandy.  On occasion they visit local wineries, restaurants, or slip in a round of golf.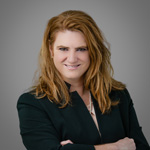 Nicole Gaillard-Larson
Regional Account Specialist
Mid-South Region 
Nicole Gaillard-Larson has more than 20 years of industry experience where she has worked in several roles for Planco/The Hartford, as a Retirement Consultant with Wells Fargo, and as a Wealth Management Consultant with Mass Mutual. Nicole grew up in Pennsylvania and is huge Penn State fan!  Nicole attended Roanoke College in Virginia and she has a B.A. from Regents College. Today, she lives in the Low Country near Hilton Head, South Carolina with her husband and two dogs she calls her "fur babies!"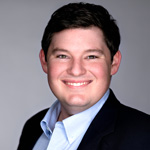 Theo Kennedy is new to Capital Investment Management, Inc. and the financial services industry. Theo previously managed a local company in New Orleans, a city where he was born and raised.  Theo is a graduate of Louisiana State University (LSU) and a big fan of watching sports whenever his LSU Tigers or New Orleans Saints play.  Theo is an avid tennis player and he loves to get on the court every chance he gets!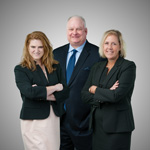 Mid-South Regional Team
The Mid-South wholesaling team for Capital Investment Management, Inc. consists of Regional Vice Presidents, Sandy Jordan and Sara Hudgens, and Regional Account Specialist/Internal Wholesaler, Nicole Gaillard-Larson. The Mid-South Region's team approach is unique in the industry of solo territory coverage. Their goal is to provide options for advisors or consultants who have immediate needs during pre-sale and service inquiries. The "get it done now" approach provides speedy service and quick response times for advisors and consultants from Maryland to South Carolina.  
Sandy, Sara, and Nicole have a long history of working together dating back to the year 2000 when they were with The Hartford. Their team is also supported by CIMI's internal sales desk located in our corporate office in New Orleans. To obtain information, illustrations, marketing materials or help with service matters, please call us at (800) 340-8774. 
Nicole Gaillard-Larson
Regional Account Specialist
Start Working with CIMI Today
If your firm has an agreement in place with CIMI, we encourage you to sign-up to receive access to our members website. On the members website, you will find detailed information on insurance carriers, including rates, product brochures and other marketing materials.